If the goal of your website is to get more clients, then you shouldn't spend most of your budget on website design.
I have seen countless websites that look absolutely awful but make a tonne of money.
Craig's List is a great example of a website that has not been designed beautifully, but is extremely and makes money.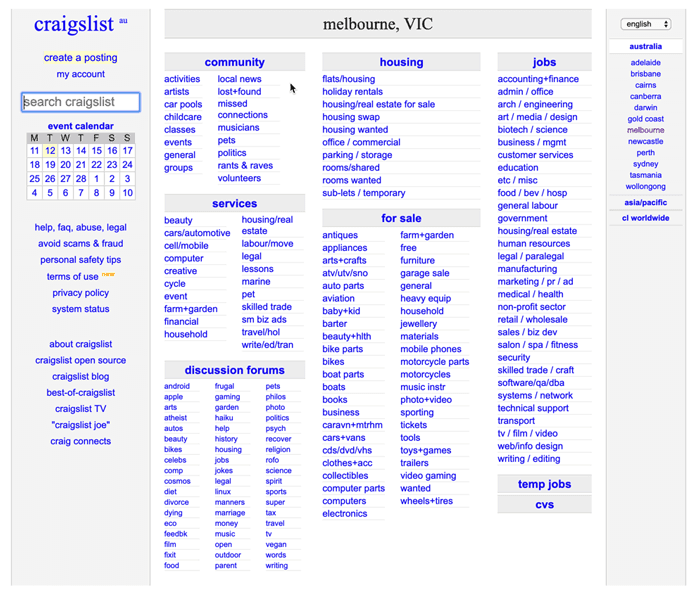 A beautiful website does not always equal a rush of new clients.
So where should you spend your budget if you aren't going to spend it on website design when building a new website?
The answer is Marketing Features.
Unfortunately, most websites have little to no marketing features.
When installed on a website these features turn a normal low performing website into a Sales Driven Website.
A Sales Driven Website is built to attract new visitors, turn them into hot leads and then convert them into new clients.
These features include:
Lead Magnet used to capture contact details of your visitors
Automated Email Sequence that follows up with your new leads in an automated way
Facebook and Google Remarketing to get the 97% of visitors who will usually never return back to your website
Content that focuses on the Prospect, their Pain Point and the Solution instead of your company and services
Landing Pages built to convert visitors from Google and Facebook Advertising
A Mobile Responsive Website as more than 50% of website traffic is from a mobile device
These features are highly valuable for businesses, but most website designers are unaware of them because they are not marketers.
Website designers know how to make a website look pretty, but they don't know how to make them convert visitors into clients.
These features above will do more to win new clients than the design of your website.
If you need more clients, then build a website that is marketing optimized.
Next time you update your website, don't build a beautiful website. Build a Sales Driven Website.